Cars are different from other commodities. Not only do you need money to buy a car, but you also need money for subsequent maintenance. Therefore, many people say that buying a car is just the first money spent on the car. Therefore, when buying a car, many car owners consider not the vehicle itself. The price is the price for follow-up maintenance before deciding which car to buy. In recent years, sports cars have begun to enter thousands of households, and many people also attach great importance to the maintenance of sports cars. For example, the very popular Ford Mustang has attracted much attention, so how much does it cost to maintain a Mustang?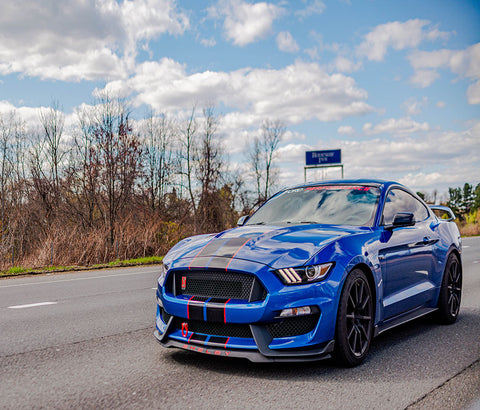 As a sports car, I personally recommend going to some more formal place to maintain, 4S store is the most ideal choice, here we will look at the 4S store maintenance list and price, to give you a reference. Generally speaking a Mustang's first warranty is 5,000 kilometers, after every 10,000 kilometers for oil maintenance, you can refer to the mileage according to their car computer display, because this is a more secure maintenance of the car to prevent unnecessary trouble with the vehicle.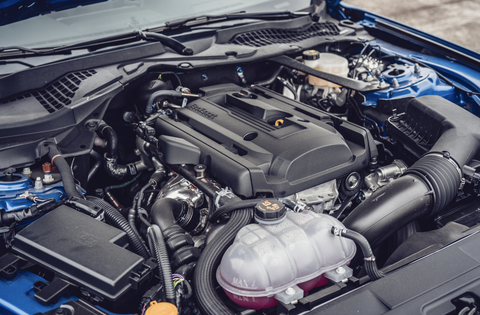 Mustang's 5000 to 15000 km maintenance is not complicated, is to change the oil filter, the price is in 800 - 1000 yuan or so, here relatively accounted for the bulk or oil, after all, Mustang is using 2.3L EcoBoost turbocharged engine, the maximum horsepower of this engine up to 299 horses, the peak torque is up to 434 The high horsepower engine needs better oil to achieve the role of delaying carbon build-up and cooling the engine, so it must use high quality fully synthetic oil to do so.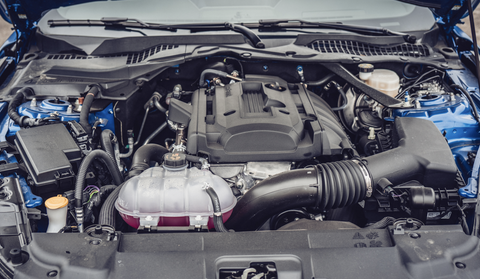 Mustang uses 6L engine oil at a time, and the price per liter is about 100 yuan, plus the working hours filter is basically about 1,000 yuan. It is recommended to honestly go to the 4S shop to change the oil during the warranty period, or to avoid unnecessary troubles. After the warranty period, you can choose the oil by yourself. High-quality fully synthetic products that meet the labeling requirements are all OK, but the biggest prerequisite is the warranty. True, if you can't guarantee the authenticity of the oil, go to a 4S shop to change it, at least you can avoid the harm caused by fake oil.


20,000 km when the first major maintenance, in addition to replacing the oil filter, is to replace the air filter and air conditioning filter, the price is not high in a total of 1822 yuan; then until 35,000 km are 1000 a small maintenance. And to 40,000 km need to replace the brake fluid, the cost is about 3600, brake fluid must be paid attention to, Mustang speed faster, need better braking, and brake fluid is an important factor to ensure braking stability, can not be ignored.

Finally, when it reaches 60,000 kilometers, the cost of replacing spark plugs on the basis of 40,000 kilometers maintenance is about 5,300 yuan. By analogy, if a Mustang travels 100,000 kilometers, the regular maintenance is about 30,000 yuan. For a pure imported car It is very affordable for sports cars.
Of course, this is just regular maintenance and does not include maintenance costs. This cost is a specific maintenance item, which cannot be estimated here. In addition, in the maintenance of the Mustang, everyone should pay attention to the cleaning of carbon deposits. After all, carbon deposits are the main culprit that affects the performance of the vehicle. Personally, I suggest cleaning up the carbon deposits about 30,000 kilometers. This can ensure the normal driving of the vehicle. You must know the Mustang engine. So good, how can it be done without good maintenance? How can the five driving modes of Mustang (normal, sport, track, straight acceleration and wet road) be played without maintenance?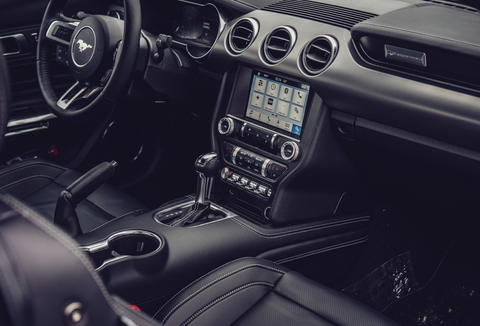 There are also some regular inspections. After all, Mustang is equipped with an LSD limited-slip differential rear drive system. Therefore, it is recommended to develop the habit of inspections to ensure that the various parts of the vehicle are normal, so that Mustang can make you feel comfortable. ! Some people may say that you didn't talk about fuel consumption? According to some car websites, Mustang's fuel consumption per 100 kilometers is 8.6L, which is very difficult for a sports car. I personally think that it should be the function of the 10-speed automatic manual transmission, so that Mustang's fuel consumption can be so low. However, the key to fuel consumption depends on the individual. It is related to your own driving habits. Fuel consumption will naturally be higher if you drive too much.

Generally speaking, the price of raising a Mustang is not expensive. According to the calculation of 100,000 kilometers in three years, the annual maintenance cost is a little more than 10,000. As a sports car enthusiast, it should be acceptable, and with reference to similar sports cars, The maintenance price of Mustang is not expensive, and the price-performance ratio is very high.