Generally speaking, I think LED headlights are better. Of course, halogen car lights also have its advantages, but in general, the disadvantages outweigh the advantages.

LED headlights are brighter and more energy-efficient

Everyone who has used energy-saving LED lamps knows that energy-saving lamps are not only more energy-efficient, but also brighter, and the light emitted is more white. Of course, the same is true for automotive LED headlights. Not only is it brighter than halogen headlights, but it also has better light-gathering properties. In addition, LED headlights have less power than halogen headlights, consume less power, and consume only 1/10 of that of traditional light bulbs.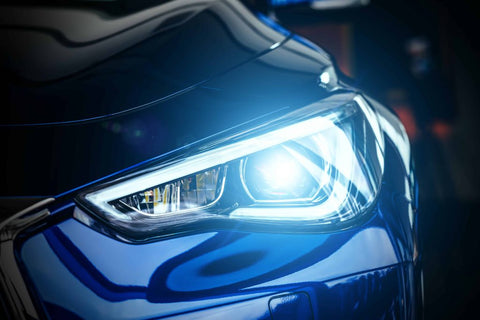 LED headlights look better

The LED lamp beads are small and can be arranged in different shapes according to the needs of styling. This gives the car stylist more room to play, so the appearance of the current car is getting better and better. So when buying a car, everyone is still more willing to choose LED headlights.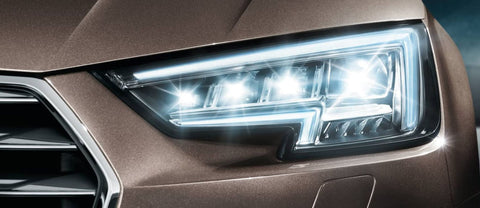 LED headlights are more intelligent

Thanks to the design of multiple LED beads, LED headlights can realize various intelligent functions. For example, follow-up turn headlights, automatic high and low beam lights, LED water turn lights, active LED headlights, headlights that can project images, and so on. Smarter and more advanced LED headlights make our cars more convenient and safer.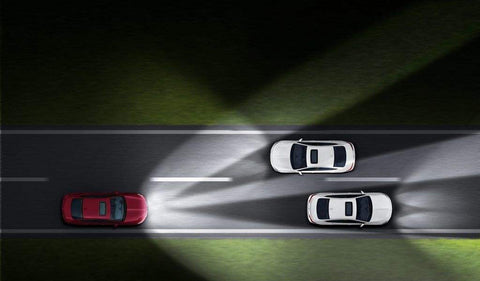 Halogen headlights: low cost and easy maintenance are its biggest advantages
However, these advantages of LED are directly proportional to its cost. For an ordinary 200,000 joint venture car, its LED headlights cost approximately RMB 5,000 to 10,000, and the LED headlights of some luxury cars cost more than 30,000 yuan. . And a halogen headlight is only a few thousand dollars at most. In terms of maintenance and replacement, it is obvious that the cost of halogen headlights is lower.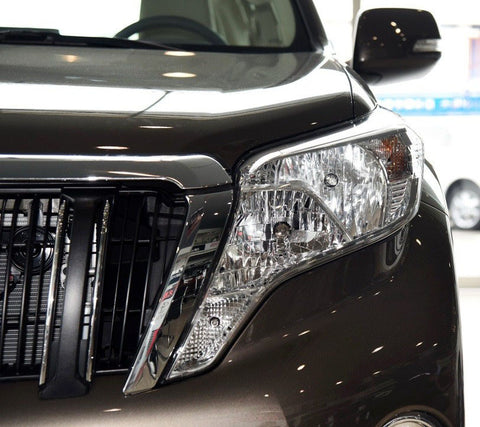 Halogen headlights

In addition, the halogen headlight has a simple structure and does not have a complicated control system. It is not as intelligent as the LED headlight, so the simple structure also makes it more reliable. When LEDs were not widely popularized in the past, some hard-core off-road vehicles still insisted on using halogen headlights, and they also considered the requirements for the reliability of headlights in the complex environment of the field.


But in general, the current LED technology is becoming more and more mature, the cost of LED headlights is further reduced, and the reliability is constantly improving. According to the current trend, halogen headlights will eventually withdraw from the stage of history.